Web development
The Internet world has no mercy. One quick peek at your website will determine whether you will have caviar for dinner next year. Web development is a powerful tool which allows you to quickly and efficiently reach your customers. A high quality custom designed website will draw attention to your business on the web - one of today's biggest markets.
Websites made by us…
Are sophisticated and modern
Comply with the latest standards and accessibility guidelines
Have a simple yet stylish design
Are fully editable and user friendly
Are clear, modular and easy-to-use
Basic SEO is always included
Did you know that...
You have to forget all about your preferences and feelings during the creation of a website – your webpage is not designed designed to fit your tastes but the tastes of your customers. Being able to understand the feelings and needs of your target audience is the first step towards a successful website.
DESCRIPTION OF THE SERVICES
A detailed description of individual Web development services
Blogujeme!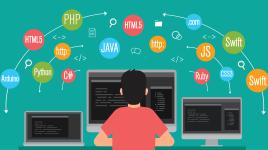 Na světě existuje více než 700 programovacích jazyků. Ne všechny se však používají stejnou měrou. V tomto článku si představíme ty nejžádanější programovací jazyky pro rok 2023....
číst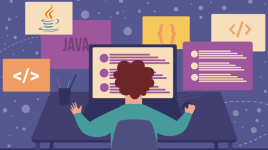 V oblasti vývoje aplikací se lze setkat s celou řadou programovacích jazyků, z nichž každý má své použití. V následujících řádcích se zaměříme na objektově orientovaný programo...
číst
chci jít na blog